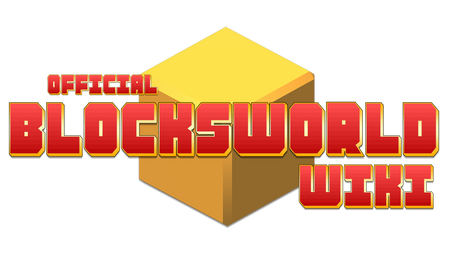 Welcome to the Blocksworld Wiki!
Welcome to the Wikia page for Blocksworld! This wiki is still quite new; we are looking for more contributors and admins! (tell an admin on their message wall if you wish to be an admin) Before writing anything, be sure to read the Wiki's Rules!
What is Blocksworld?
What will you make?
Blocksworld makes creating as easy as stacking blocks!
Simple drag-and-drop controls make it easy to add interactivity and animations to your creations!
Enter a world of unlimited possibilities on your iPad and start creating a new universe today!
Build. Sell. Earn!
Earn coins from other players when you sell your own creations in the shop!
Get rewards for your coolest stuff!
Play millions of worlds made by players just like you!
Main Categories
Read this before creating or editing any pages!